Responding to the demands of consumers worldwide, the Nissan Motor Corporation will design and manufacture a handful of electric vehicles starting in 2022. The 2023 ARIYA crossover SUV kicks off a long-term plan that's known as the Nissan Ambition 2030. Up to 17.6 billion dollars will be spent on this revolutionary vision that will be implemented worldwide. By 2030, more than half of the firm's passenger cars will be fully electrified. Let's review some of the innovative features that Nissan EVs will offer for drivers across multiple continents.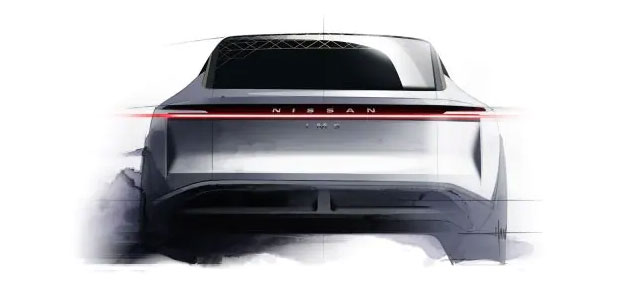 Nissan Will Develop Innovative and Efficient Technologies
Powered by a lithium-ion battery that's available with two ratings, the LEAF hatchback is the most successful EV launched by Nissan to date. In terms of electronic features and interior amenities, this five-seat model uses existing platforms and technologies. The traditional electric propulsion system will be upgraded and improved over the next few years. More specifically, the Nissan Motor Corporation will expand its manufacturing capabilities for Li-ion batteries. Over the next few years, the Li-ion batteries will have better capacities and faster charging times for enhanced convenience and driving ranges. Talented engineers from all over the globe will develop new technologies for the next generation of rechargeable batteries on all-new Nissan EVs.
By 2028, the auto company hopes to introduce all-solid-state batteries for enhanced performance and reliability. The patented ASSB units will decrease the total charging time at home and public stations with the appropriate hardware. When the ASSB packs are launched on a massive scale, they will also cost much less than conventional Li-ion batteries. Therefore, drivers worldwide will have good incentives for switching to Nissan EVs instead of driving gas-guzzling vehicles with outdated technologies. Thanks to a partnership with other major companies, Nissan will quickly increase its production capabilities for the rapidly expanding EV marketplace on multiple continents. By opening more assembly plants and other production facilities in strategic regions all over the world, the Nissan Motor Corporation will offer affordable EVs for average consumers. The federal government in the United States of America will issue huge subsidies to people who purchase electric cars. Additionally, auto makers will benefit from tax cuts and other financial incentives from the government in the USA.
Are you curious about the future of electric cars from the Nissan Motor Corporation? Contact our car dealership for updates and other official resources. You could also ask us about the 2023 ARIYA crossover SUV that runs on an all-electric powertrain.