Where Can I Trade In My Car Near Scottsdale, AZ?
For residents of Scottsdale, AZ, Pinnacle Nissan is the perfect place to trade in an old or unused car. From small, sporty hatchbacks to family-sized SUVs and just about everything in between, we make the process easy. To start, all you need to do is enter your vehicle's vital details into our online system. Having done this, you will soon receive a quote from our team. Then comes the fun part - picking out a new vehicle from our inventory to switch into. Once you have found a vehicle that you love, all that is left to do is finalize the paperwork, grab the keys, and drive your new vehicle off the lot.
If your old vehicle is still being financed, you don't need to worry. At Pinnacle Nissan, we are more than happy to work with you. If the value of the trade-in exceeds the balance of the loan, we can simply pay off the remaining amount. If, on the other hand, the trade-in is valued at less than the remaining balance, we can work to roll over any remaining debt into your new loan. No matter what your situation may be, we've got you covered.
How Much Is My Car Worth?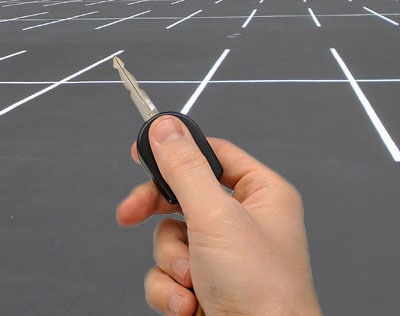 If you want to receive more information about your car's worth, Pinnacle Nissan is here to help. Our easy-to-use online system allows you to input your vehicle's details and receive a valuation estimate. However, if you want your estimate to be as accurate as possible, you should provide as much detail as you can when entering your information. Put simply, the more we know about your car, the better job we can do of valuing it.
What Can I Trade My Car In For?
Whether you want to trade up into a stylish sports car, a practical mid-size sedan, or a powerful pickup truck, Pinnacle Nissan is the place to go. Our lot is filled to the brim with outstanding new and used vehicles for you to switch into. Of course, our vehicles sell fast so our inventory is always changing. If you don't find a vehicle you love the first time, don't be afraid to check back again a few days later. If, however, you have your eye on one particular vehicle or trim-type, you can always speak with your sales representative. They will be more than happy to see if we can locate one for you.
Requesting Trade-in Estimate
* Indicates a required field
Cancel
Important Information & Disclaimers