Check out this video to see battery maintenance tips, as well as facts about Nissan battery service.
Have you been wondering why your car's battery rarely seems  to last as long as it should? Do you find that you are constantly bringing your vehicle in for service because it has trouble starting? If you answered yes to either question, then you should keep reading to see a few tips on how to extend the life of your battery.
We've also laid out a few symptoms of battery failure, so that you know exactly when to bring your car in for Nissan battery replacement in Scottsdale.
Why Does My Battery Keep Dying?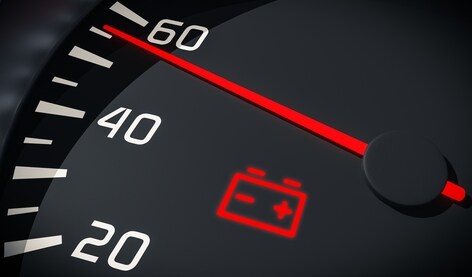 There are a lot of reasons why your battery might be dying,  including age, how often you drive and where you live. But one of the biggest  causes of pre-mature battery death is lack of service.
Though your battery is one of the most important parts on  your vehicle, most drivers neglect to get their car's battery serviced in the  same way as say their tires or their oil. Unfortunately, this inattention can  lead to your battery losing power sooner rather than later, and thus causing  you to incur greater expense due to unnecessary battery replacements.
To avoid this, we recommend following the below tips to help  increase the life of your battery.
#1. First, make sure you have your battery  serviced on a regular basis. This will ensure that your battery's  terminals remain clear of dirt and debris, and that you have your battery's  fluid levels checked and replenished. Technicians will also check your  battery's power levels, which is necessary in identifying how much life your  battery has left.
#2. Secondly, it's vital that you not use too  many electronics in your car at once, as charging everything from iPads  to iPhones at one time can be a significant drain on your battery. This is  especially true if you idle in your car a lot, as this will deplete you power  sooner than expected.
#3. Finally, keep your car out of the hot sun as  much as possible. Excessive heat is a battery's worst friend, which  means finding a shady spot to park is essential to keeping your battery going.
Four Signs My Battery Is About to Fail
If you follow these tips, you'll most likely find that your  battery lasts a good three years or so, but once you hit that three-year mark,  you might find yourself noticing a few signs that your battery is about to die.
These include:
Loss of fluids due to severe battery leakage
A bloated battery case
Your car has trouble starting
One of the most prominent signs though is when your battery  warning light comes on. This indicates that any of the above things might be wrong  and that your battery needs immediate attention.
Nissan Battery Replacement Service Near Me
Pinnacle Nissan's service center located on Frank Lloyd  Wright Boulevard is the place to go for all your battery needs. Our staff of expert service technicians will be able to diagnose any battery problems and recommend ways to fix them, including receiving a battery replacement.
Schedule an appointment with us today to find out more about  the services we offer. We are excited to serve you!
Hours
Monday

7:00 am - 6:00 pm

Tuesday

7:00 am - 6:00 pm

Wednesday

7:00 am - 6:00 pm

Thursday

7:00 am - 6:00 pm

Friday

7:00 am - 6:00 pm

Saturday

7:00 am - 5:00 pm

Sunday

Closed