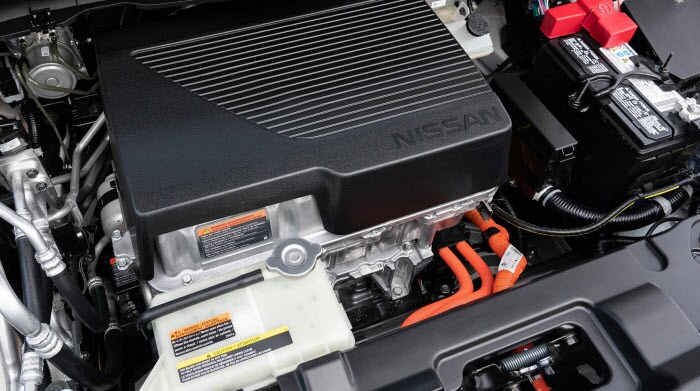 There have been many improvements and upgrades to the Nissan LEAF electric vehicle, including better fuel efficiency with a boost of horsepower. One of the vehicle's highlights is the 40 kWh lithium-ion battery, giving it power and keeping it emissions-free. When drivers consider purchasing a LEAF, most want to know how long the Nissan LEAF battery lasts.
Nissan LEAF Battery Specs
Even as an all-electric vehicle, the base LEAF can still pump out 147 horsepower. Buyers who select the PLUS model can take advantage of the 62 kWh battery, which delivers up to 214 horsepower. This battery stands out and is more advanced than what you'll find in similar models because it has one of the quickest charging times. It can charge up to 80 percent in just 40 minutes. You can enjoy up to eight hours or 150 miles of driving when it's 80 percent changed. The battery can be charged at DC Quick Charging Stations, which are in many locations throughout the U.S. Charging it overnight makes it ready to drive the next day.
How Long Does a Nissan LEAF Battery Last?
The battery you'll find in the Nissan LEAF lasts up to 96 months or 100,000 miles and is backed by a Nissan LEAF battery warranty. The warranty lasts for 96 months, and the Nissan LEAF battery life can expect to last up to 10 years. The factors that influence the lifespan include your driving habits, climate, and how frequently the battery is charged.
Nissan LEAF Battery Failure
Under Nissan's terms of warranty, they consider a failed battery to be covered when no more than four bars are working correctly. If the battery has five or 12 bars working, then it's not considered to be defective and isn't eligible to be replaced by the manufacturer.
The battery can fail easily if it is used in warmer climates where the temperatures are higher. This can cause it to have a shorter lifespan than ten years, which Nissan has included in their battery warranty and has been considered. Although the LEAF battery lasts longer when it's used in colder climates, it can lose range easier because there's less mobility of the electrons.
Contact our dealership to learn more about the Nissan LEAF and what it offers. You can also visit us for a test drive at our location.