2013 GT-R Research and Review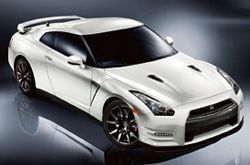 2013 Nissan GT-R reviews from Pinnacle Nissan can be found underneath the video below. All Nissan dealerships in Phoenix aren't the same. At Pinnacle Nissan, we feel it's our responsibility to provide customers with quality Nissan reviews that set us apart from the typical dealership. Filled with worthwhile material and specs, each paragraph gives you full access to everything the Nissan GT-R has to offer. Get started by reading the full review or watching the video.
Salient Nissan GT-R Specifications
Comparing the 2013 Nissan GT-R next to against vehicles like the 2013 Porsche 911 Carrera, BMW M6, Audi RS 5 and the Chevrolet Corvette Z06, and you will find that the 2013 GT-R transcends the competition in oodles areas. Get a load of our bullets to see why!
2013 Nissan GT-R Seats: 4 passengers
2013 Nissan GT-R Cargo Space: 8.8 cubic feet
2013 Nissan GT-R 0-60 MPH in 2.8 seconds
2013 Nissan GT-R Colors: Jet Black, Solid Red, Pear White, Super Silver, etc...
2013 Nissan GT-R MPG: 16 city / 23 highway
2013 Nissan GT-R Body Style(s): Midsize Coupe
2013 Nissan GT-R MSRP: $96,820
Peace of Mind Comes Built into the 2013 Nissan GT-R
About Pinnacle Nissan's Service & Auto Repair Facility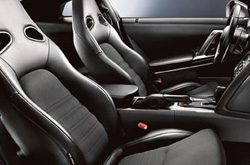 Nissan drivers don't have to roam far to find exceptional auto repair technicians and bona fide OEM made parts. Our Phoenix area Nissan repair facility is conveniently situated by a plethora cities and we provide a long warranty on each repair. Your Nissan will stay in outstanding condition with backing from the esteemed auto repair craftsmen at Pinnacle Nissan's service facility. Our techs can take care of a diverse set of jobs - from more elaborate stuff like Nissan engine repair to less trying endeavors like windshield wiper and brake pad replacement. On top of this, Pinnacle Nissan offers personalized customer service and honest prices. Get beneficial savings at the following link. Click below to find coupons!