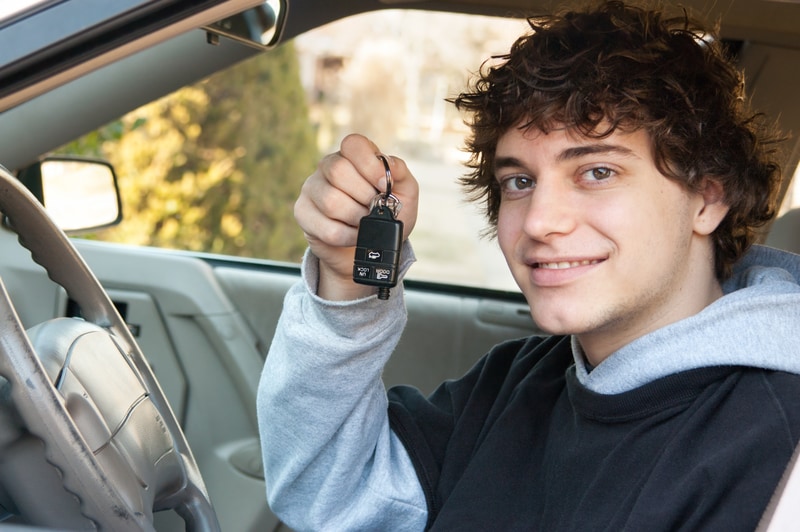 Searching for your teen's first car? Let us help you find the perfect vehicle for your new driver with these important car shopping tips that you can use during this momentous life occasion.
Choose Used Over New
It might be tempting to choose a new car for your teen, especially when you look at the many safety features that newer cars have, but most experts agree that getting your new driver a used car is probably the best bet.
Cars made after 2010 all generally have the same type of basic safety equipment, including a suite of airbags, antilock brakes and stability control, so its not generally necessary to shell out more money on a brand-new sedan.
Used cars are also more economically viable, costing less overall with minimal monthly payments, as well as lower insurance and repair costs should your teen get into an (inevitable) fender bender.
Choose Either a Midsize Sedan or a Crossover
Your teen is going to want a fast Mustang or maybe a big Jeep SUV, but midsize cars like the Maxima or Rogue tend to be better options, as they are big enough to be safe, but are more manageable and sport better gas mileage.
Make Sure the Car Has a Clean CARFAX
You'll find a large collection of CARFAX One-Owner used cars at Pinnacle Nissan, which means that they have a clean history that is free from major accidents or damage like flooding. Knowing your car's CARFAX is essential when buying, so you know exactly what kind of car you're getting.
Always Do a Test Drive
Before you sit down to begin financing the car, be sure to put your teen behind the wheel so they know exactly how the car drives, how the interior technology works, where the blind spots are and how much power is under the hood. It's vital that your teen feel comfortable behind the wheel of their new car, so that they remain thoughtful and safe on the road.