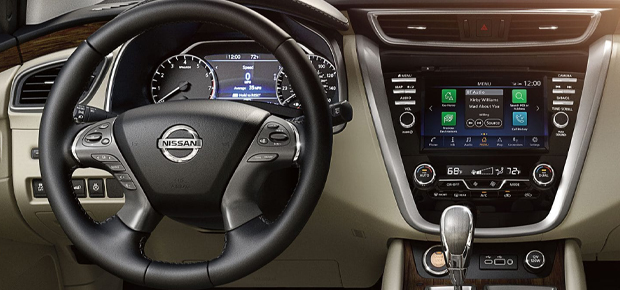 Nissan Leading in Features and Performance
In a world of cookie cutter cars, Nissan is stepping things up with new and innovative performance features for their 2020 models. These features are designed to lead their class and give you more bang for your buck. Below are some of the performance highlights for the next model year.
Let's start off with the world's first variable compression turbo engine. Available in the 2020 Nissan Altima, the VC-Turbo engine is designed to instantly respond to the driver's input. The engine amazingly changes its shape to adjust its compression ratio. The result? Better performance output and fuel efficiency.
So how does the VC-Turbo work? When you press on the gas, the pistons will move to a lower compression ratio which results in V-6 like power. When you take your foot off the gas, the compression ratio moves higher giving you the fuel efficiency of an inline-4 cylinder engine.
Other new innovations from Nissan include Intelligent Engine Braking. This system allows for smoother deceleration when the vehicle corners or comes to a stop. The brakes work with the Xtronic CV transmission to prevent short stops. Also available is Active Ride Control. With Active Ride Control, the vehicle works to smooth our your ride whether you are going over speed bumps, uneven roads, potholes, and other depressions.
Finally, let's talk about one of the most amazing suites of features available on most 2020 Nissan vehicles - Nissan Intelligent Mobility. This suite of features allows you to be connected to your vehicle like never before. Working with the vehicle's radar and navigation systems, Nissan Intelligent Mobility includes such features as ProPilot Assist, which will help you adapt your cruise control speed to the traffic around you. There is also automatic emergency braking, rear automatic braking system with a radar sonar system, intelligent lane innovation, and intelligent cruise control.
Pinnacle Nissan invites you to test drive the exciting lineup of 2020 vehicles. We currently have a number of Altimas, Maximas, and the exhilarating 370 Z. Our friendly sales team looks forward to giving you an exciting and unforgettable test driving experience. Don't wait. Our 2020 models are moving fast.