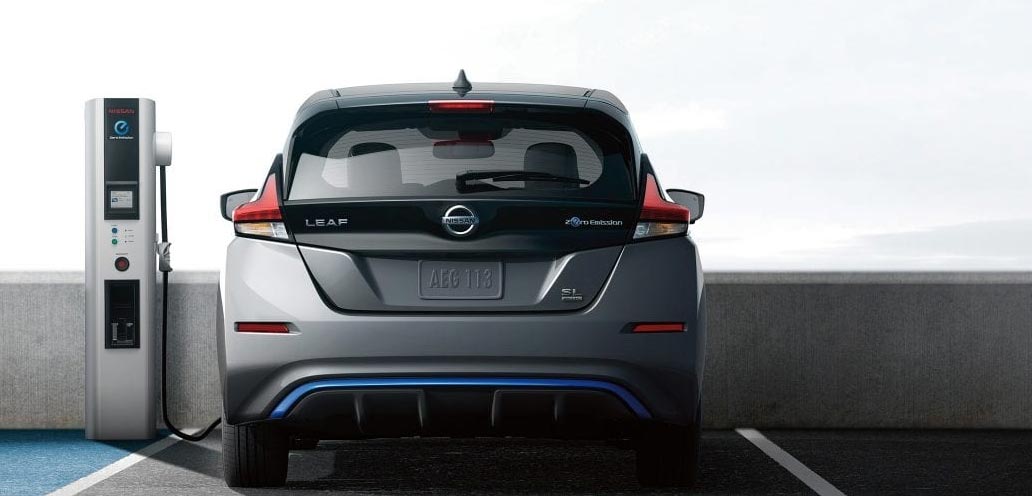 Pinnacle Nissan Introduces the Leaf
If you've been considering a Nissan Leaf but were uncertain as to how it would benefit you, we have some compelling information to share. Many people that are considering purchasing an electric vehicle are concerned with how they differ from a traditional gas vehicle. The reality is that you'll have a low cost of ownership, tax incentives, and will be leaving much less of a carbon footprint. Even those not primarily concerned with the environmental impact of their vehicle are surprised to see just how affordable the Nissan Leaf is. Pinnacle Nissan in Scottsdale is proud to offer the Leaf and provide you with some insight regarding this amazing vehicle.
Green Savings with the Nissan Leaf
Since the Nissan Leaf operates using a battery rather than fuel, it's important to note that the warranty provides additional coverage for the battery beyond the standard warranty. The tax credit that's currently being offered in 2019 is at $7,500. This means that if your tax bill is this high, that amount would be used to offset the tax payment due. If it's less than the $7,500 maximum credit, the balance is would be reduced by that amount. It's important that you consult with a tax professional for the specific details of the tax credit being offered at the time of purchase.
A Choice You'll Feel Good About
The Nissan Leaf also produces no emissions, so you'll feel good about helping the environment. With easy maintenance requirements and the fuel savings, you'll save considerably over the course of the vehicle's lifespan. Public charging stations and a 240-volt outlet charger to use at home means less time and money spent at the pump. The smooth ride and nearly silent operation mean that you'll be able to enjoy your ride even more. Nissan cars, trucks, vans, and SUVs are known to be some of the most dependable vehicles on the road and the Leaf is no exception to the rule.
Pick-up a Leaf from Pinnacle Nissan
Pinnacle Nissan offers a great assortment of Leaf vehicles to choose from. Since it's a very popular model, you'll want to stop by our showroom in Scottsdale to check it out for yourself. We'll be happy to answer all your questions and allow you to take a test drive. With the low cost of ownership and the many benefits that the Leaf offers in incentives, we're certain you'll love what you see. Get in touch with our dealership and do something good for your family, planet, and wallet, today!