When driving your vehicle each day or parking it, you may keep it secure to prevent burglars from stealing the car. Unfortunately, many drivers don't realize that their car is also at risk of hacking due to the advanced technology that is now built into the latest models. If you want to protect your vehicle and keep it secure from hackers, there are a few essential steps to take for added peace of mind.
Don't Lock Your Doors with the Remote Keyless System
Although it may be convenient to lock your doors with the remote keyless system that is included in your vehicle, it can also welcome intruders to scan your push-button lock system and steal the contents of your car in seconds. Make it a point to lock it manually without using the key fob. You can still use the remote keyless system to unlock the vehicle since you'll be driving away from any threats.
Purchase an OBD Lock
More drivers are purchasing onboard diagnostic systems where different issues are diagnosed on the car. Intruders often look for the diagnostic system in the car to gain access to the brains of the vehicle when they're attempting a break-in. Locking it up is one of the most effective ways of protecting your vehicle from hacking for added privacy and protection each day. You also won't have to worry about anyone accessing your accident data in the event of a collision if it's secured.
Avoid Driving High-End Cars
You may want to show off a luxury vehicle on the road, but you can also put yourself at a higher risk of theft if you have a flashy ride. Expensive vehicles are known to be built with all of the bells and whistles, which includes added computers and technology. Whether the car is built with a wireless hotspot or allows you to connect to various USB ports, there are more ways for hackers to gain access to the vehicle and your private information.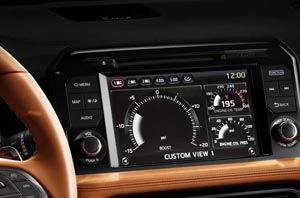 Turn Off Bluetooth
Consider turning off Bluetooth in your vehicle when you're not using it to ensure that you're not more susceptible to data attacks. Data hacks are known to cause devices to crash and can also expose security holes. Make it a point to only turn your Bluetooth on when you're using devices in the car.
Protect Your Wifi Password
Vehicles that have WiFi hotspots often allow drivers to remotely lock or unlock the doors, as well as start the engine. You'll need to protect your password and avoid storing it in the vehicle, which can make it easy to access for hackers. Instead, store the password on your mobile device or in your e-mail to ensure that it's not easy to access for intruders.
If you want to learn more about how you can protect your car from hacking while it's parked or is in use, feel free to contact or visit Pinnacle Nissan today to speak to an expert. We can also show you around our inventory of vehicles or discuss the financing options that are available at our location.